Duo – Travel Ready Fins GREY
DUO FINS – Get the best experience with Ocean Reef's easy-to-adjust DUO Fins. Great for both beginning and experienced snorkelers.
DUO FINS – For Snorkeling, Maximum Comfort and Lightweight for Easy Packing and Traveling
Unisex. Ensure the best experience with Ocean Reef's Duo Fins, comfortable fins with comfortable foot pocket for most foot sizes 4.5-13. These lightweight, easy-to-wear fins give you maximum comfort.
With a neoprene pad and quick release strap they are very easy to adjust. The comfortable and easy-to-wear fins are packaged in a matching transparent bag from the ARIA line with shoulder strap for easy carrying and mesh bottom for drying. 
Pictures show possible combinations of mask/fin. Duos include only the fin when purchased, unless a combo is purchased.
2 YEARS WARRANTY
Additional information
| | |
| --- | --- |
| Size | S/M – L/XL |
| Colors | Grey plastic, white imprint; grey or black thermoplastic; black neoprene padding and blue logo |
| SKU | S/M OR020101 L/XL OR020102 |
EVOLVE YOUR SNORKELING.
The evolution of ARIA is now available.
Goodbye jaw discomfort, goodbye difficult breathing and goodbye water in your snorkel. For good. With the Aria you breathe through your nose, while the dry top prevents water from getting in the snorkel. Now your mouth is free to say: WOW!
Extra wide field of vision, no more fogging problems, and now with the camera holder included. But also:
-New Italian design and manufacturing
-Full size and color range;
-Quick release buclle feature. Buckles adjust to head size for optimal fit and hold;
-Accessories compatible;
-Color matching with DUO Travel fins;
-Dark face seal to avoid glare;
-Reusable carry bag included.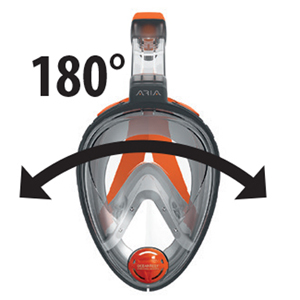 AUGMENTS YOUR FIELD OF VISION, THE MOST!
ARIA has the largest field of vision of any mask out there. To that we added light colors for the brightest experience ever.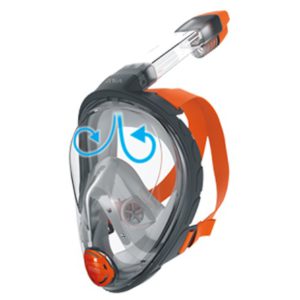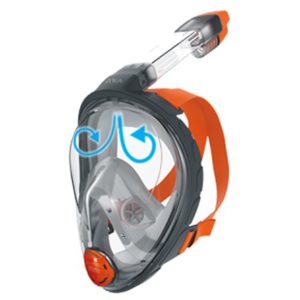 NO MORE FOGGING PROBLEMS
Goodbye defoggers, hassles and lost opportunities to see the fish of a lifetime. ARIA's breathing circulation inside the mask's frame guarantees no fogging and no extra stress. Just take it out and jump in.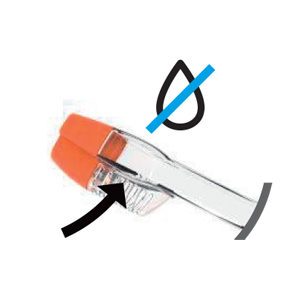 DRY TOP SNORKEL
No more water getting in your snorkel, you don't have to clear it if you go underwater, and no water gets in if there's surf, splash or such. Just breathe comfortably and enjoy the ride.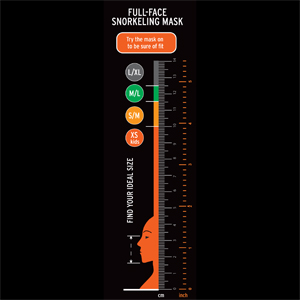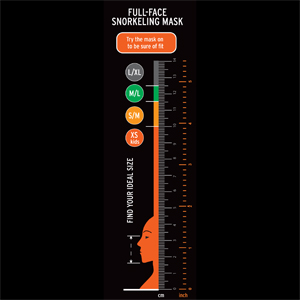 FIND YOUR CORRECT FIT.
Normally, by taking the measure from your nose bridge, to the bottom of your chin, you can size correctly the mask that works best for you.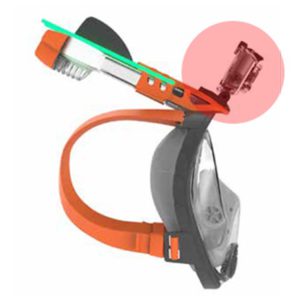 YOU CAN EVEN ATTACH A CAMERA TO YOUR ARIA
ARIA's also equipped with a dock for sport cameras – you can record and relive your experience any time you want. Just take it out and jump in.